(DC Comics, 2014)
Written by Jeff Lemire
Artwork by Rafael Albuquerque
Color Artwork by Dave McVaig
Lettering by Jared K. Fletcher
Jeff Lemire promised us a "perfect ending for the Baker family" and as the finale of one the best and most consistent series in the New 52 inches ever closer Lemire seems like he is going to make good on that promise. This issue returns to the business of resolving existing plot threads in a big way after last issue's brief cosmic departure. With the final two issues looming on the horizon, Lemire's narrative has taken on a heightened sense of urgency; there is no room for triviality, every action no matter how slight in appearance could have monumental consequences for Buddy and his family. This is especially true in light of the life-altering events of last issue, Buddy not only gained heightened capabilities, he gained the prudence and conviction he so sorely needed. These attributes were just what he needed to accomplish his raison d'être and lift himself from the mire of self-doubt that threatened to destroy him from the inside.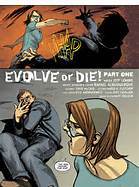 There is not one single wasted panel in this issue. Lemire deftly weaves multiple plot threads into a single cohesive and engrossing narrative. He is telling Buddy's story as it culminates in an exciting battle with the last avatar of The Red while Maxine and Socks endeavor to escape the clutches of Brother Blood, however before any of this Lemire opens the issue with an encounter with Ellen and the local authorities. Action-packed just doesn't even describe how exciting and full this issue really is and just when you start thinking the Baker Family might make it out of this one none the worse for wear, Lemire throws a huge monkey wrench into the machine now casting his promise of a "perfect ending for the Bakers" in a completely subjective light. However, he is such an astute storyteller that his statement can still be perceived as true in that light.
Visually this issue is absolutely stunning thanks to the artistic brilliance of Rafael Albuquerque. His energetic line-work and emotionally expressive imagery fill every panel of this issue. Albuquerque has a unique style of visual storytelling that infuses an intensified sense of exigency into the script producing a kinetic sense of pace and action. His work on American Vampire has a very similar feel to what he has brought to Animal Man. It's Albuquerque's innovative framing and dynamic perspective that add to the relentless pace maintained by his full-throttle approach to storytelling. There are no boundaries or borders to his page composition; one panel organically flows into the next building upon the last until the story is brought fully to life. Colorist Dave McCaig brings an almost screen printed look to the issue. His use of dark shades and muted colors works extremely well with Albuquerque's imagery and Lemire's narrative.
There is a definite feeling of approaching closure in the air as we head into the final two issues. Anyone who was unfortunate enough to miss this amazing series should make it a point to pick up the trades and treat themselves to the best Animal Man series since Grant Morrison's historic Vertigo run. For those of us who have been onboard for this particular incarnation since #1, this is a poignant moment. It is the end of one chapter in Buddy Baker's story but the start of another as he heads into Lemire's Justice League United. And while I certainly look forward to that, I will miss the rest of the Baker clan and their adventures, the ones who survive the finale that is.
Animal Man is one of those series that always felt like your own secret book, the one you wanted to tell everyone about and lend them your issues to entice them to add the series to their pull lists. This issue is indicative of why everyone should have added this series long ago but now, like Seinfeld did so many years before, Animal Man is going out at the top of its game to be missed, revered and discussed by eclectic groups of eccentric fans all over the world. So until next time, see you at the comic book store. (4.5/5)
___________________________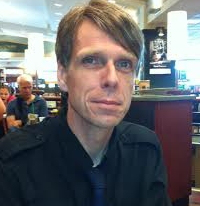 Shawn is an aspiring writer/ artist who has been reading, collecting and living comic books for over 30 years. He lives in Baltimore with his wife, their son, lots of cats, dogs and other various finned and furry friends.