(WARNING: EXPLICIT LANGUAGE)
For the rare few reading this review that don't know what South Park is (HOW? AND WHY?), beyond that fact that it's a game your young son or daughter may be asking you to purchase for them. Its important to understand that South Park is definitely something a child shouldn't be watching, and that South Park: The Stick of Truth is a game intended for a mature ADULT gamer. And for all you mature ADULT gamers out there, if your dream is to know what it's like to inspire fear and loyalty through powers of awesome flatulence. Then this game is EXACTLY what you've been waiting for!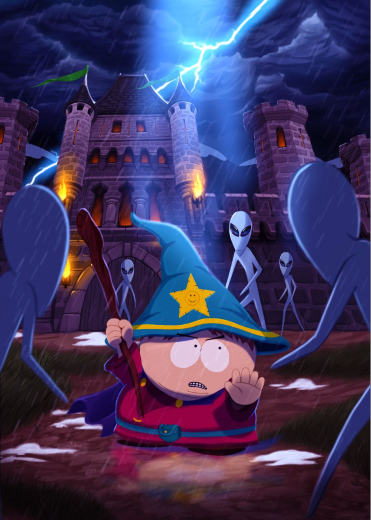 Not Pictured: The Fart Magic that was used to summon the storm. Yes, Fart Magic.
Now on its 17th season, the South Park television show only gets better and better with age. It was common knowledge that any other form of South Park licensed entertainment however, never even got close to reaching the same bar of quality set by the TV series. But after playing through the entire awesome story of South Park: The Stick of Truth, I'm proud to say that the bar has not only been reached, but it has been made the game's bitch.
South Park: The Stick of Truth is first and foremost, a continuation of the 17th season of the South Park television show. The South Park three-episode special that ended said season, titled: The Black Friday Trilogy, is hilarious and should be watched by all, gamers especially. Meaning that the events that transpire within the story of South Park: The Stick of Truth are in fact written by and treated as South Park canon by the show's creators; Trey Parker and Matt Stone put their heart and soul into making this game great, and with their powers combined comedic genius often follows suit. The game even looks and plays like an episode of the show. This is alone is sufficient reason for awesome, but there's more!
South Park: The Stick of Truth is also a great RPG. Extensive character customization? Check. Large explorable open world? Check. Expertly paced and well-written story? Check. Fun and meaningful side quests? Check. Varying and equally interesting ways to tweek and experiment with combat strategy? Check. Fun combat? Double check. Magic?  No, Fart Magic.
Verdict
If you're 16 years old and above and have an open-minded sense of humor, know this: This game is AWESOMESAUCE, buy it.
If you're like me and you can't get enough of South Park, then you probably already have a copy of this awesome game. If you're a fan of the show that isn't into gaming, you owe it to yourself to find a way to play South Park: The Stick of Truth. It's a game that literally makes love to South Park fans.
If you're a parent who's never watched a single episode of South Park in your entire life, and the only reason you've read this far into the review is because you loved The Book of Mormon and read somewhere that it was written by "The South Park Guys", or you've been trying to decide if you should give in to your children's wishes and buy this game for their greedy little hands. You should either A) Buy this game for YOURSELF if you love a good laugh and a great RPG gaming experience. Or B) Stop reading, and wait for the inevitable arrival of Captain Hindsight.
___________________________
Click Image to Purchase "South Park: Stick of Truth" From Amazon.com:
___________________________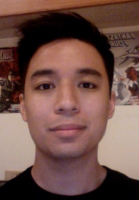 Franco Romualdez is a young writer from the other side of the world. You can find more of Franco's writing at francoromualdez.tumblr.com