Hello Bag and Boreders! What a lovely Monday morning. This is a new post that we are going to be throwing out every Monday on some of the things that are going on in the world of comics and entertainment. This will obviously be something that evolves as times moves on.
From the world of comics television…Did you tune in last night to AMC's The Walking Dead? If so, then you know that things have completely hit the fan in the Zombie-state of Georgia. We haven't seen Rick and Carl in a few weeks, but this new episode was pretty interesting. It followed Daryl and Beth as they stumble upon a cemetery and funeral home. The show also tracks Bob, Sasha, and Maggie as thy are in search of reuniting Maggie with Glen. This was a pretty creepy episode and has one of the best zombie fight scenes with Daryl since probably season one. This would definitely be one that you would want to watch if you missed it last night.
Here is a look at next weeks episode.

From the comics movie world…There is a new Captain America spot that is floating around out there with four minutes of film from the movie. I personally have restrained myself from watching this as I have already seen too much as to what is going to happen in The Winter Soldier. I still have my speculations about the recent Nick Fury rumors (People think he is going to die). Captain America comes to the silver screen in the United States on April 4, 2014.
Also, from the Marvel Cinematic Universe there is a new sit down with Guardians of the Galaxy team members from the upcoming movie. Guardians of the Galaxy will be in theaters on August 1, 2014.
From the comics…You know. Comics! Those things that inspire all this other stuff so that we don't actually have to read anymore. Speaking of not reading, Marvel has recently updated their Marvel Unlimited Subscription App for the iPad, iPhone, and Android (coming soon). This new update to the mobile devices and tablets app will allow for select comics to actually be read to you. This past weekend and the South by Southwest Convention, Marvel announced this new update to their flagship comics subscription library. Check out more at Marvel.com.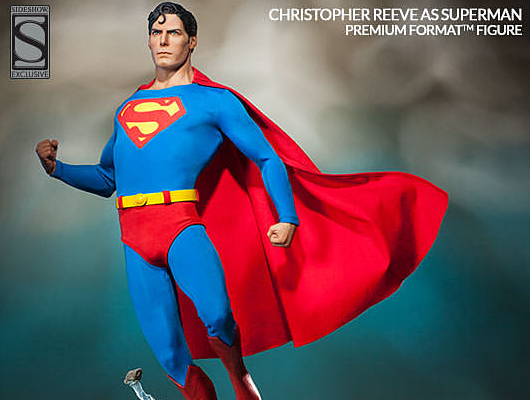 New toys! YAH! I have never really cared about toys or action figures, but this new lot featured at Comic Book Resources is pretty sweet. For more information, check out the article at Comic Book Resources.
Be sure to keep checking out Bag and Bored.net because we will have new comics, television, and movie reviews all week long. Now for a list of some of the hot comics that are coming out this week.
COMICS LIST - Release March 12, 2014 (Brought to us by Comiclist.com)
PUBLISHER
TITLE, ISSUE NUMBER, PRICE IN U.S. DOLLARS ("AR" means "ask your retailer for the price")
City In The Desert Volume 2 The Serpent Crown HC, $24.99
Okko Volume 4 The Cycle Of Fire HC (New Printing)(not verified by Diamond), $19.99
Peanuts Volume 3 TP, $13.99
Regular Show Skips #5 (Of 6)(Cover A Theresa Zysk), $3.99
Regular Show Skips #5 (Of 6)(Cover B Felicia Choo), $3.99
Regular Show Skips #5 (Of 6)(Cover C Monica Ray), AR
Regular Show Skips #5 (Of 6)(Cover D Jimmy Giegerich), AR
Returning #1 (Of 4)(Cover A Frazier Irving), $3.99
Returning #1 (Of 4)(Cover B Andrea Mutti), AR
Revelations #3 (Of 6)(Cover A Humberto Ramos), $3.99
Robocop Last Stand #8 (Of 8)(Cover A Declan Shalvey), $3.99
Sons Of Anarchy #7 (Cover A Paul Azaceta), $3.99
DARK HORSE COMICS
47 Ronin HC, $19.99
Abe Sapien #11, $3.50
Beasts Of Burden Hunters And Gatherers (One Shot), $3.50
Drifters Volume 3 TP, $12.99
Ghost #2, $2.99
Intron Depot Volume 5 Battalion TP, $44.99
Marvel Classic Character X-Men #6 Magneto, $49.95
Nosferatu Wars (One Shot), $3.99
Star Wars #15, $2.99
Star Wars #6 (Of 8)(Lucas Draft), $3.99
X #11, $2.99
DC COMICS
Astro City #10, $3.99
Batgirl #29 (Alex Garner Regular Cover), $2.99
Batgirl #29 (Robot Chicken Variant Cover), AR
Batman #29 (Blank Variant Cover), AR
Batman #29 (Greg Capullo Combo Pack Cover), $5.99
Batman #29 (Greg Capullo Regular Cover), $4.99
Batman #29 (Robot Chicken Variant Cover), AR
Batman Bruce Wayne Murderer TP (New Edition)(not verified by Diamond), $29.99
Batman Li'l Gotham #12, $2.99
Batman Unwrapped By Andy Kubert Deluxe Edition HC, $34.99
Coffin Hill #6, $2.99
Constantine #12, $2.99
DC Comics Cover Girls Huntress Statue, $99.95
DC Comics Super-Villains Crime Syndicate Johnny Quick With Atomica Action Figure, $24.95
DC Comics Super-Villains Crime Syndicate Owlman Action Figure, $24.95
FBP Federal Bureau Of Physics #8, $2.99
Green Lantern Corps #29 (Francis Portela Regular Cover), $2.99
Green Lantern Corps #29 (Robot Chicken Variant Cover), AR
Green Lantern Red Lanterns #28 (Billy Tan Green Lantern 2nd Printing Variant Cover/Stephen Segovia Red Lanterns 2nd Printing Variant Cover), $2.99
Justice League 3000 #4, $2.99
Justice League Of America #13 (Eddy Barrows & Eber Ferreira Combo Pack Cover), $4.99
Justice League Of America #13 (Eddy Barrows & Eber Ferreira Regular Cover), $3.99
Justice League Of America #13 (Robot Chicken Variant Cover), AR
Justice League Trinity War HC, $29.99
Legends Of The Dark Knight 100-Page Super Spectacular #2, $9.99
Lucifer Volume 3 TP, $29.99
Nightwing #29 (Robot Chicken Variant Cover), AR
Nightwing #29 (Will Conrad Regular Cover), $2.99
Royals Masters Of War #2 (Of 6), $2.99
Scooby-Doo Where Are You #43, $2.99
Smallville Season 11 Alien #4 (Of 4), $3.99
Superboy #29, $2.99
Superman The Man Of Steel Superman Statue Designed By Kenneth Rocafort, $79.95
Superman Wonder Woman #6 (Brett Booth & Norm Rapmund Combo Pack Cover), $4.99
Superman Wonder Woman #6 (Brett Booth & Norm Rapmund Regular Cover), $3.99
Superman Wonder Woman #6 (Robot Chicken Variant Cover), AR
Wonder Woman Volume 3 Iron TP, $16.99
Wonder Woman Volume 4 War HC, $22.99
DYNAMITE ENTERTAINMENT
Garth Ennis' Red Team #7 (Howard Chaykin Regular Cover), $4.99
Grimm The Warlock #4 (Of 4)(Greg Smallwood Regular Cover), $3.99
Legenderry A Steampunk Adventure #1 (Of 7)(Sergio Fernandez Davila Black & White Fat Jacks Variant Cover )(Dynamic Forces), $30.00
Magnus Robot Fighter #1 (Blank Authentix Variant Cover), AR
Magnus Robot Fighter #1 (Fred Van Lente Signed Edition), AR
Magnus Robot Fighter #1 (Gabriel Hardman Regular Cover), $3.99
Magnus Robot Fighter #1 (Gabriel Hardman Variant Cover)(Fred Van Lente Gold Signature Edition), AR
Magnus Robot Fighter #1 (Gabriel Hardman Variant Cover)(Fred Van Lente Silver Signature Edition), AR
Magnus Robot Fighter #1 (Gabriel Hardman Variant Cover)(Gabriel Hardman Signed Edition), AR
Magnus Robot Fighter #1 (Gabriel Hardman Virgin Variant Cover), AR
Magnus Robot Fighter #1 (Joe Bennett Subscription Variant Cover), $3.99
Magnus Robot Fighter #1 (Ken Haeser Hand Drawn Variant Cover), AR
Magnus Robot Fighter #1 (Ken Haeser Variant Cover), AR
Magnus Robot Fighter #1 (Rob Liefeld Black & White Reorder Variant Cover), AR
Magnus Robot Fighter #1 (Rob Liefeld Reorder Variant Cover), AR
Magnus Robot Fighter #1 (Roberto Castro Retailer Exclusive Variant Cover), AR
Magnus Robot Fighter #1 (Scott Wegener Variant Cover), AR
Magnus Robot Fighter #1 (Scott Wegener Virgin Variant Cover), AR
Magnus Robot Fighter #1 (Tom Fowler Variant Cover), AR
Magnus Robot Fighter #1 (Tom Fowler Virgin Variant Cover), AR
Miss Fury #9 (Ardian Syaf Red Variant Cover)(not verified by Diamond), AR
Noir #5 (Ardian Syaf Virgin Variant Cover)(not verified by Diamond), AR
Six Million Dollar Man Season 6 #1 (Alex Ross Gold Signature Edition), AR
Six Million Dollar Man Season 6 #1 (Alex Ross Silver Signature Edition), AR
Six Million Dollar Man Season 6 #1 (Alex Ross Variant Cover), AR
Six Million Dollar Man Season 6 #1 (Blank Authentix Variant Cover), AR
Six Million Dollar Man Season 6 #1 (Cover A Alex Ross), $3.99
Six Million Dollar Man Season 6 #1 (Cover B Ken Haeser), $3.99
Six Million Dollar Man Season 6 #1 (Jim Kuhoric Gold Signature Edition), AR
Six Million Dollar Man Season 6 #1 (Jim Kuhoric Silver Signature Edition), AR
Six Million Dollar Man Season 6 #1 (Photo Subscription Variant Cover), AR
Six Million Dollar Man Season 6 #1 (Sergio Fernandez Davila Black & White Steampunk Variant Cover), AR
Six Million Dollar Man Season 6 #1 (Sergio Fernandez Davila Steampunk Variant Cover), AR
Turok Dinosaur Hunter #1 (2nd Printing Variant Cover), $3.99
Turok Dinosaur Hunter #2 (Bart Sears Virgin Variant Cover)(not verified by Diamond), AR
Turok Dinosaur Hunter #2 (Stephen Mooney Virgin Variant Cover)(not verified by Diamond), AR
IDW PUBLISHING
Airboy Archives Volume 1 TP, $29.99
City The Mind In The Machine #2 (Of 4)(Cover A Tommy Lee Edwards), $3.99
City The Mind In The Machine #2 (Of 4)(Cover SUB Bernard Chang), $3.99
Crow Pestilence #1 (Of 4)(Cover A James O'Barr), $3.99
Crow Pestilence #1 (Of 4)(Cover SUB Carlos D'Anda), $3.99
Deadworld Restoration #4 (Of 5)(Cover A Sami Makkonen), $3.99
Deadworld Restoration #4 (Of 5)(Cover SUB Juanfrancisco Moyano), $3.99
G.I. JOE A Real American Hero 1982 #1 (Hundred Penny Press Edition)(Cover A Herb Trimpe), $1.00
G.I. JOE The Complete Collection Volume 4 HC, $49.99
Indestructible #4 (Of 4)(Cover A Jose Jopez), $3.99
Indestructible #4 (Of 4)(Cover SUB Bernard Chang), $3.99
Judge Dredd #17 (Cover A Nelson Daniel), $3.99
Judge Dredd #17 (Cover SUB Michael Avon Oeming), $3.99
Monster And Madman #1 (Of 3)(Cover A Damien Worm), $3.99
Monster And Madman #1 (Of 3)(Cover SUB Damien Worm), $3.99
My Little Pony Friends Forever #3 (Cover A Amy Mebberson), $3.99
My Little Pony Friends Forever #3 (Cover RI Agnes Garbowska), AR
My Little Pony Friends Forever #3 (Cover SUB Tony Fleecs), $3.99
Powerpuff Girls #7 (Cover A Derek Charm), $3.99
Powerpuff Girls #7 (Cover SUB Dan Hipp), $3.99
Star Trek #31 (Cover A Gerry Gastonny), $3.99
Star Trek #31 (Cover SUB Science Officer 0718 Photo), $3.99
Teenage Mutant Ninja Turtles #32 (Cover A Ross Campbell), $3.99
Teenage Mutant Ninja Turtles #32 (Cover B Kevin Eastman), $3.99
Teenage Mutant Ninja Turtles #32 (Cover RI S-Bis), AR
Teenage Mutant Ninja Turtles Color Classics Volume 2 #5 (Cover A Kevin Eastman/Peter Laird/Steve Lavigne), $3.99
Transformers 1984 #1 (Hundred Penny Press Edition)(Cover A Bill Sienkiewicz), $1.00
Transformers More Than Meets The Eye #27 (Dark Cybertron Part 10 Of 12)(Cover A Casey W. Coller), $3.99
Transformers More Than Meets The Eye #27 (Dark Cybertron Part 10 Of 12)(Cover RI Alex Milne), AR
Transformers More Than Meets The Eye #27 (Dark Cybertron Part 10 Of 12)(Cover SUB Phil Jimenez), $3.99
X-Files Conspiracy The Crow #1 (Cover A Miran Kim), $3.99
X-Files Conspiracy The Crow #1 (Cover RI Joe Corroney), AR
X-Files Conspiracy The Crow #1 (Cover SUB Vic Malhotra), $3.99
X-Files Season 10 #10 (Cover A Francesco Francavilla), $3.99
X-Files Season 10 #10 (Cover RI Menton J. Matthews III), AR
X-Files Season 10 #10 (Cover SUB Cigarette Smoking Man Photo), $3.99
Zombie War Complete (Cover A Kevin Eastman & Eric Talbot), $6.99
IMAGE COMICS
East Of West #10, $3.50
Egos #3, $2.99
End Times Of Bram And Ben TP, $12.99
Invincible #109, $2.99
Manifest Destiny #4 (2nd Printing Variant Cover), $2.99
Manifest Destiny #5, $2.99
Mercenary Sea #1 (2nd Printing Variant Cover), $2.99
Mercenary Sea #2, $2.99
Minimum Wage #3, $3.50
Spawn #241, $2.99
Stray Bullets #41 , $3.50
Stray Bullets Killers #1, $3.50
Stray Bullets The Uber Alles Edition TP , $59.99
Walking Dead #123, $2.99
Witchblade #173, $2.99
MARVEL COMICS
All-New Ghost Rider #1 Poster By Tradd Moore, $8.99
All-New Invaders #1 (Mukesh Singh 2nd Printing Cover), $3.99
All-New Marvel NOW April Postcard (Promotional Item), AR
All-New X-Factor #2 (Kris Anka 2nd Printing Variant Cover), $3.99
All-New X-Factor #4, $3.99
All-New X-Men #22.NOW (Stuart Immonen 2nd Printing Variant Cover), $3.99
All-New X-Men #24 (Dale Keown Variant Cover), AR
All-New X-Men #24 (Stuart Immonen Regular Cover), $3.99
All-New X-Men Volume 2 Here To Stay TP, $19.99
Amazing X-Men #2 (Ed McGuiness 2nd Printing Variant Cover), $3.99
Amazing X-Men #3 (Ed McGuiness 2nd Printing Variant Cover), $3.99
Avengers Absolute Vision Volume 2 TP, $39.99
Avengers Undercover #1 (Francesco Mattina Regular Cover), $2.99
Avengers Undercover #1 (John Tyler Christopher Variant Cover), AR
Avengers Undercover #1 (Mark Brooks Variant Cover), AR
Avengers World #2 (Jung-Geun Yoon 2nd Printing Variant Cover), $3.99
Black Widow #2 (Phil Noto 2nd Printing Variant Cover), $3.99
Black Widow #3 (Phil Noto 2nd Printing Variant Cover), $3.99
Black Widow #4, $3.99
Captain Marvel #1 (David Lopez Animal Variant Cover), AR
Captain Marvel #1 (David Lopez Regular Cover), $3.99
Captain Marvel #1 (John Cassaday Variant Cover), AR
Captain Marvel #1 (Leinil Francis Yu Variant Cover), AR
Captain Marvel #1 (Skottie Young Variant Cover), AR
Captain Marvel #1 By David Lopez Poster, $8.99
Daredevil #1 75th Anniversary By Alex Ross Poster, $8.99
Daredevil #1 By Chris Samnee Poster, $8.99
Daredevil Dark Nights TP, $19.99
Deadpool #25.NOW (Katie Cook Animal Variant Cover), AR
Deadpool #25.NOW (Mark Brooks Regular Cover), $2.99
Deadpool #25.NOW (Phil Noto Variant Cover), AR
Fantastic Four #2 (Arthur Adams Artist Variant Cover), AR
Fantastic Four #2 (Leonard Kirk Regular Cover), $3.99
Fantastic Four Volume 3 Doomed TP, $24.99
FF Volume 2 Family Freakout TP, $24.99
Guardians Of The Galaxy #11.NOW (Sara Pichelli 2nd Printing Variant Cover), $3.99
Hawkeye #17, $2.99
Iron Man #23.NOW/Wolverine And The X-Men #1 Mini-Poster (Promotional Item), AR
Marvel Universe Avengers Assemble #6, $2.99
Marvel Universe Avengers Assemble Volume 1 Digest TP, $9.99
Marvel's Captain America The First Avenger The Screenplay TP, $16.99
Marvel's Captain America The Winter Soldier Prelude TP, $14.99
Mighty Avengers #8, $3.99
Night Of The Living Deadpool #2 (Of 4)(Jay Shaw 2nd Printing Variant Cover), $3.99
Revolutionary War Motormouth #1 (Declan Shalvey Variant Cover), AR
Revolutionary War Motormouth #1 (Mark Brooks Regular Cover), $3.99
Secret Avengers #1 (Katie Cook Animal Variant Cover), AR
Secret Avengers #1 (Mike Deodato Artist Variant Cover), AR
Secret Avengers #1 (Tradd Moore Regular Cover), $3.99
Superior Foes Of Spider-Man #9, $2.99
Superior Spider-Man #25 (Humberto Ramos 2nd Printing Variant Cover), $4.99
Superior Spider-Man #26 (Ryan Stegman 2nd Printing Variant Cover), $3.99
Superior Spider-Man #29 (Giuseppe Camuncoli Regular Cover), $3.99
Superior Spider-Man #29 (Jorge Molina Artist Variant Cover), AR
Thor God Of Thunder Volume 3 The Accursed HC (Premiere Edition), $24.99
Wolverine #3 (Arthur Adams Artist Variant Cover), AR
Wolverine #3 (Ryan Stegman Regular Cover), $3.99
Wolverine Volume 2 Killable TP, $19.99
X-Force #2 (Rock-He Kim Regular Cover), $3.99
X-Force #2 (Terry Dodson Artist Variant Cover), AR
X-Men Legacy #300, $4.99
VALIANT ENTERTAINMENT
Bloodshot And H.A.R.D. Corps #20 (Mission Improbable Part 2)(Clayton Henry Variant Cover), AR
Bloodshot And H.A.R.D. Corps #20 (Mission Improbable Part 2)(Jorge Molina Pullbox Variant Cover), $3.99
Bloodshot And H.A.R.D. Corps #20 (Mission Improbable Part 2)(Lewis Larosa Regular Cover), $3.99
Unity #5 (Clayton Crain Regular Cover), $3.99
Unity #5 (Diego Bernard Pullbox Variant Cover), $3.99
Unity #5 (Matt Kindt Black & White Variant Cover), AR
Unity #5 (Matt Kindt Variant Cover), AR
Unity #5 (Mico Suayan Pullbox Variant Cover), $3.99
Unity #5 (Philip Tan Pullbox Variant Cover), $3.99
Unity #5 (Raul Allen Pullbox Variant Cover), $3.99
Unity Volume 1 To Kill A King TP, $14.99