Writers and Artists: Various
Editors: Steve Banes, Clizia Gussoni and Craig Yoe
Contributing Editors: Mike Howlett, Toxic Tommy O'Brien and Tillmann Courth
Often, there tends to be a bias against purchasing comics in reprints. This could be fueled by the speculator market, in which reprints or second printings might be seen as being inauthentic or worth less because they're not the original. To that I say, comics are meant for reading. Value should be an afterthought. With that in mind, let's discuss Haunted Horror #9, a comic consisting entirely of reprints of some of the most bizarre horror tales ever imagined. Curated by the fine folks at Yoe Comics, one of my personal favorite divisions of IDW, this book contains six stories (about 50 uninterrupted pages for $3.99) ranging from the truly bizarre alien invasion story "Ghosts from Mars" to the harrowing "Horror-Go-Round".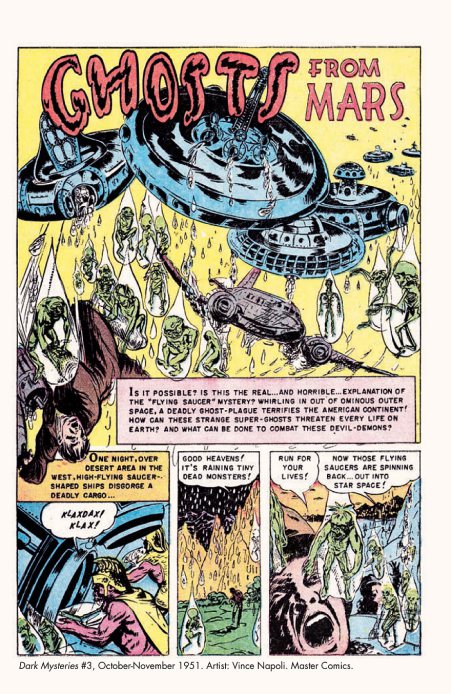 First and foremost, these comics are a great read, and I doubt many will have read them unless they picked up the original issues. It's always educational to see how later writers and artists may have been influenced by earlier styles, and the book's closer, "Horror-Go-Round," reminds me especially of Francesco Francavilla, with the cool coloring choices used to evoke moods of suspense and terror as two brothers investigate the grisly creatures assembled on a local merry-go-round. Two other stories that I found to be comical at times were "Return of the Ghoul," about a zombie wreaking havoc in a nearby town, and "Absent-Minded Professor," about a professor who keeps getting into accidents because of his lack of focus.
But perhaps more important with reprints is the quality at which the pages are restored, and I assure you, despite their older appearance, there has been some care put into making these pages readable. Notice how the pages are white instead of yellow and how the ink doesn't appear smudged? You didn't? That's because everyone did their jobs. What I appreciate about this book is that the colors have been made readable, but they haven't been updated for a modern audience. These comics are presented as artifacts of their time, and I prefer it that way—flaws and all.
Although I recognize that every book these days is a hard-fought battle for your cash, I assure you that you can't go wrong with Haunted Horror. Any fan of old EC titles will be sure to love this book, and this issue has convinced me to pick up the collection when I get my next paycheck. And trust me, "Ghosts from Mars" is worth the asking price alone. Damn is that story weird.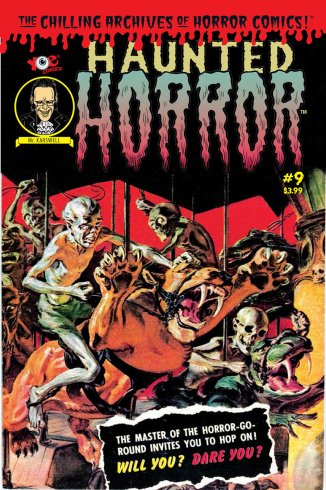 ___________________________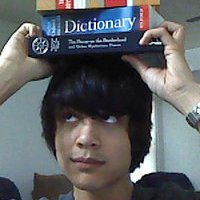 Kenneth Kimbrough is a comics historian and writer. You can follow his year of making comics at kennyfromthecomicstore.blogspot.com