(IDW-2016)
Writer: Arvind Ethan David
Artist: Ilias Kyriazis
Colorist: Charlie Kirchoff
Dirk Gently's Holistic Detective Agency is a Douglas Adams (The Hitchhiker's Guide to the Galaxy) creation that revolves around Dirk Gently, a detective that bases his practice on solving mysteries without looking for clues. That's right, he instead relies on his fundamental belief in the interconnectedness of all things.
Dirk Gently's Holistic Detective Agency was a property that I wasn't familiar with until I saw the trailer for the upcoming Max Landis run BBC America series staring Elijah Wood and Samuel Barnett.
When I saw that IDW had released Dirk Gently's Holistic Detective Agency: A Spoon Too Short in trade paperback, my interest was peaked.  So, like any good lover of new things coming out I figured I'd better bone-up on the property a bit before jumping onto the BBC America series (you know, so I can shove my knowledge in the face of the next person I find myself having a conversation with about random tv shows coming out…"I know more than you. RESPECT ME!").
So to prepare for my insecurity-driven impending one-upper conversation that will probably never happen, I started reading Dirk Gently's Holistic Detective Agency: A Spoon Too Short.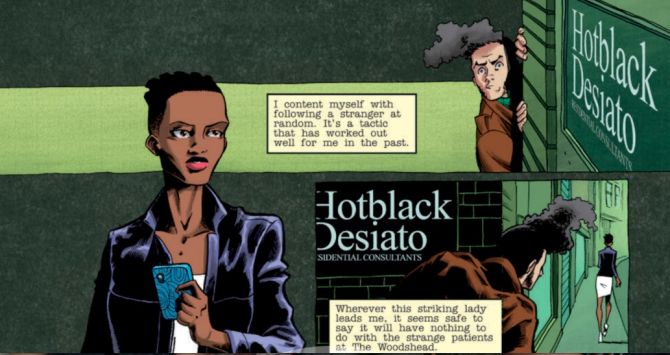 First off, the art by Ilias Kyriazis (Melody) is spectacular. The panels scream that this is an odd character that is set in a semi-grounded reality. The mix plays well with Gently's chaotic reasoning amidst the normal (relative to Gently) world around him.
The writing, and overall story by Arvind Ethan David (The Infidel), was a bit hit and miss. Certain aspects of the story lacked originality, and played like a record that I had heard before, and didn't really care about hearing covered. The quirkiness of Gently felt like a forced regurgitation of the typical wacky one-note characters that are odd just to be odd.
This being said, the story wasn't horrible, just lacking. The change of setting to Africa was nice, and again was nicely drawn by Kyriazis. This also gave colorist Charlie Kirchoff a chance to shine with a bright bold color scheme.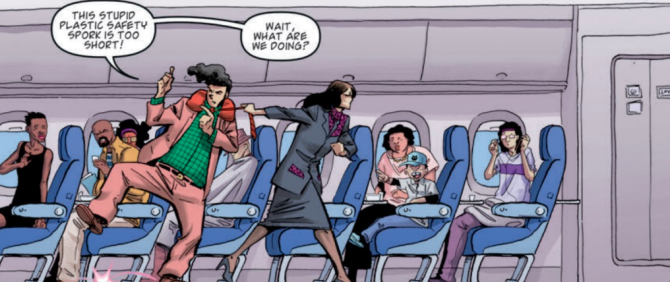 Overall I think this was an ok story that was saved by the artwork. If you are a devoted Dirk Gently fan I would say it is worth checking out. If you are just starting your Dirk Gently journey, like I was, I would probably suggest going straight to the genesis of the character, and reading Douglas Adams' 1987 novel Dirk Gently's Holistic Detective Agency.
Maybe when Max Landis' Dirk Gently series hits BBC America October 22, we will get something on par with Adams' novels. Until then, I guess testing the waters of other adaptations, and having pretentious conversations about them are what we are stuck with.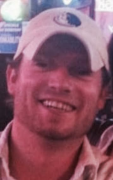 Jonathan Winchester is a writer from Dallas, TX where he lives with his wife Maddie and their annoying cat.  He believes Han was the lone shooter, that nothing looks better than a silver age comic in Mylar, and that there is no better feeling than walking into a dimly lit movie theater.
Twitter- @TexasWingnut