(Tokuma Shoten-2012)
Story & Art by Okayado
Storyline Ongoing
Summary: It's every day life with Monster Girls in this ecchi comedy, telling the harrowing tale of a young man named Kimihito Kurusu who builds a harem of young, attractive girls with animalistic features. From a Lamia (half-snake, half human) to a Centaur (half-horse, half-human) and more.
In this world, a new law has passed allowing for the co-habitation of these "monster races" and humans, and but some races are still in need of human contact before things become truly normal. Thus Kimihito is unwillingly thrown into the role of "host family" for these girls – sort of like exchange students; whether he likes it or not.
[SPOILER WARNING!!]
Review: This was an alright chapter. Not terrible, but I've been spoiled by a series of really great chapters from Okayado that this one felt just okay. After defeating Kiira the Killer Bee from last chapter both Centorea and Kimihito help the poor girl recover from her overheating in a sauna.
They learn that she was originally after Rachnera who once humiliated her. As well as through her we get to learn a bit more about this world and the revelation that there are plenty of smaller legal companies and even smaller illegal companies aside from the Japanese Government that ferry monsters in the country to live here.
She came in through illegal means along with a couple of truly nasty monsters that she doesn't associate herself with. It's interesting, but why the fake out only to prolong us getting to see the real villains that you hinted at several chapters ago?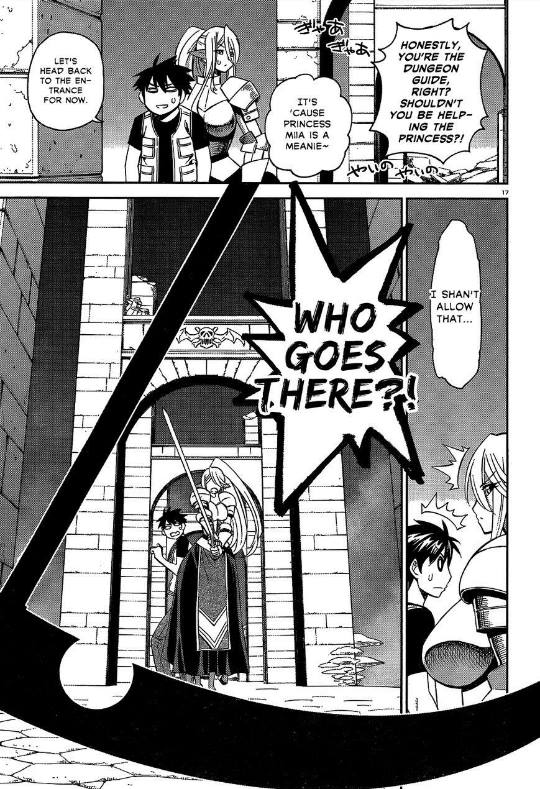 The rest of the chapter sees Kimihito and Centorea getting home and finding that the place has been turned into a dungeon. Papi is a fairy reminiscent of Navi from the Legend of Zelda, Centorea immediately turns into a knight fully armored, Miia is a princess in peril and Rachnera is a gypsy psychic. Suu is a body-changing monster, Lala is her usual self turned up to 11, and Mero is the only one who knows what's going on. It was definitely fun getting to see everyone in these fantasy scenarios but the storyline itself just felt out of place when they walk into the home and bam everything just happens all at once.
If the chapter had started out with this it could have been better, but there's also the ending where we find out what's going on and it still ends on an odd cliffhanger. We find out there was a fungus monster that Papi allowed into the home and then it released hallucinogenic spores into the air that made everyone think they're in a fantasy life.
We don't get to see the confront the fungus monster in this chapter, that will have to wait till next time. But the chapter ends on us finding out that MON is on their way to take care of the problem and Kimihito imagines what would happen when Zombina gets there and starts attempting to infect everyone with a fake zombie virus because everyone is hallucinating.
The problem with the daydream is that it blends into the story to look like an out of place mini-story tacked on to the end of the chapter with any real segue into one another. It was very out of place is what I mean.
Again, it wasn't a terrible chapter just really not up to the caliber that we usually get from this series. I'm very interested to see what comes next.
Final Score: 2.5 Papi Faeries out of 5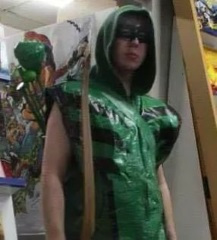 Derrick is a born and raised otaku with a love for comics, anime, manga and movies. The full list is pretty long, but that's just the basics. Stories set in space are his bread and butter.
You can find more of his writing at IndieComix.net
@KazekunForever