What do you get when you put cosplayers, comics, celebrities, and thousands of geeked out fans into a convention center?  No, this isn't a trick question.  You get a comic convention.  And on February 13th and 14th you aren't just getting any comic convention, you are getting Fan Expo's Dallas Comic Con Fan Days.
Dallas Comic Con: Fan Days is a 2-day pop-culture extravaganza, held at the Irving Convention Center (a few miles outside of Dallas), that provides a variety of fun and exciting activities that will scratch every itch a fan boy or girl has.
The Saturday/Sunday event will feature celebrity and creator panels, celebrity autograph and picture opportunities, dealer booths, costumed fans, and even speed dating for you gals and guys looking to bring home something besides the newest Harley Quinn figurine.
One of the greatest things about Dallas Comic Con: Fan Days is that it is one of the few times throughout the year that fans in the Dallas/Fort Worth area get the chance to meet their favorite celebrities, and comic creators. 
This year, a few of the featured guests are Torchwood's John Barrowman, Arrow's Stephen and Ronnie Amell, Star Trek's Brent Spiner, Gotham's Sean Pertwee and David Mazouz, and the Dukes of Hazzard's John Schneider, Tom Wopat, Catherine Bach, and of course the Hazzard county trifecta wouldn't be complete without the accompaniment of the General Lee.
Among the creators at the con will be Chris Sprouse (Thors), Val Mayerik (co-creator of Howard the Duck), Mike Perkins (The Stand), Andy Belanger (Southern Cross), and legendary artist Neal Adams, and many more.  Neal Adams is a giant in the industry, and I am extremely excited about him being at Fan Days.
There will be so much to do at Dallas Comic Con: Fan Days you will need more than the 2 days to fit everything in, so you will definitely want to go to the Fan Days site (Dallascomiccon.com) to get your advanced tickets, and find the schedule of events.  Planning is your friend.
So, if you are in the area, be sure to get your Dallas Comic Con: Fan Days tickets at Dallascomiccon.com, and get ready for a fun weekend.  For updates, follow them on Twitter at @dallascomiccon, and me at @texaswingnut.  Also, be sure to stay tuned to bagandbored.net for upcoming articles of my adventures at Dallas Comic Con: Fan Days, and live the con life vicariously through Bag and Bored.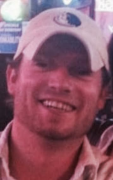 Jonathan Winchester is a writer from Dallas, TX where he lives with his wife Maddie and their annoying cat.  He believes Han was the lone shooter, that nothing looks better than a silver age comic in Mylar, and that there is no better feeling than walking into a dimly lit movie theater.
Twitter- @TexasWingnut