(Marvel Comics, 2015)
Written by Chip Zdarsky
Art by Joe Quinones
Admittedly Howard the Duck #1 was not a book I was even sure I was going to pick up; right up to the very second I was at the counter purchasing my usual absurd amount of NCBD offerings this week I could hear that still small voice in the back of my head urging me to give this feathery foul tempered fowl a fair chance. Boy am I glad I listened to that sagely disembodied voice. Howard has been on my radar since his return to the big screen with a cameo appearance in the 2014 blockbuster film, Guardians of the Galaxy. Any comic book fan worth his weight in chromium covers could tell you that this was only the beginning of a Howard the Duck resurgence that would inevitably lead to ,at the very least, his very own mini-series. Enter the creative team of Sex Criminals writer Chip Zdarsky and one of my favorite, the extremely under exposed artist and super nice guy, Joe Quinones; these guys took to the task like, well a duck to water.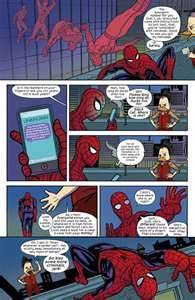 Zdarsky makes quick work of finding Howard's grouchy, sarcastic voice, but what's more impressive is the apparent effortlessness with which the writer strikes a precise balance of the likable and annoyingly crotchety traits of the character. He is able, with a shrewd pop culture reference here and there (my favorite is a nod to 90's grunge mavens The Smashing Pumpkins here re-christened The Quacking Pumpkins) to make this relatively obscure character timely and strangely hip, in that quirky way that Cosmo Kramer is hip. While there is no disputing that Zdarsky's clever humor is the heart of the narrative there is, not so far beneath the surface, a hard luck private investigator tale that is equal parts Mickey Spillane and Jim Rockford. The real magic is that Zdarsky is able to astutely weave those pulp noir detective motifs along with the cartoony aspects of a personified duck into an engrossing, engaging and downright entertaining story.
The first issue explores Howard's somewhat lackluster career as a private investigator as he crosses paths with a multitude of Marvel's mightiest. These interactions provide ample opportunity for Howard to display his discourteous demeanor and proclivity to offend even the thickest skinned guest star. Howard's verbal sparring with Spider-Man proves to be some of the most hilarious of moments of the issue, along with his confrontation with a less than affable She-Hulk these scenes are pure comedic gold. Zdarsky crafts a narrative that is as funny as it is charming; his astute use of humor punctuates the exciting foray into the underworld of noir crime fiction.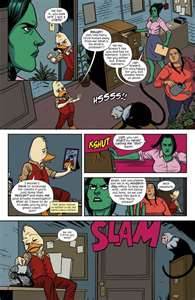 Visually, artist Joe Quinones matches Zdarsky's comedic content beat for beat creating some of the most effective sight gags I've seen in recent memory. His sharp, clean line work and ability to express a wide range of feeling through amplified facial features and body language work flawlessly with Zdarsky's spot on comedic timing to create an almost cinematic sense of visual humor, this is particularly true in Howard's case. So much of the character's personality is based on his demeanor and Quinones does a fantastic job of capturing that in his character design. Rico Renzi's nuanced palette brings something of the old Looney Tunes shorts to his coloring of the book. His use of more subdued tones adds to the old school cartoony feel that works so well here.
This creative team has taken an all but forgotten character and rescued him with witty humor, an interesting story and some dynamic visuals that are at once over the top and subtle. Howard the Duck is the cure for the oppressively dark narratives that are filling so many of the books on the racks today. Not that I think we need to get rid of the dark in favor of the light but it sure is nice to take a break from all that gloom and doom for a laugh or two or twenty as is the case here. Zdarsky, Quinones and Renzi have collaboratively put the emphasis on the comic in comic book to near perfect result. (4.5/5)
---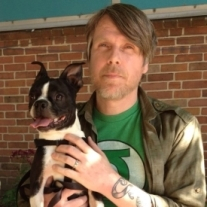 Shawn is an aspiring writer/ artist who has been reading, collecting and living comic books for over 30 years. He lives in Baltimore with his wife, their son, lots of cats, dogs and other various finned and furry friends.