(Image-2015
Writer and Story- Kurtis J. Weibe
Art- Roc Upchurch
Stjepan Sejic
Tess Fowler
Vulgar, irreverent, bloody as hell, and an unabashed good time.  This is what you get with Rat Queens- the critically acclaimed fantasy adventure comic series by writer Kurtis J. Weibe and art by Roc Upchurch and Stjepan Sejic. 
And out now, right in time for Christmas, Image has put out Rat Queens Deluxe Hardcover Volume 1.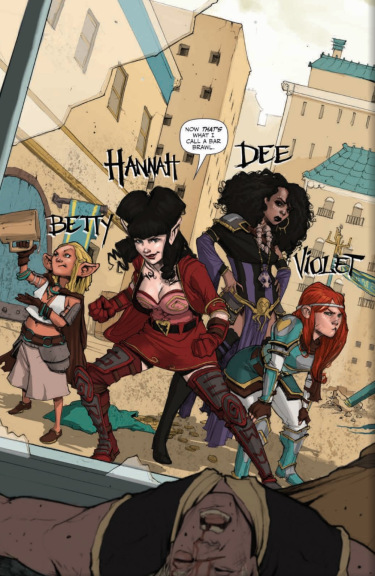 This edition gives you an exceptional looking oversized black hardcover book with a silver foil-stamped Rat Queens logo on the cover.   Rat Queens Deluxe Hardcover Volume 1 collects 1-10 of the Rat Queens series along with the never before reprinted Rat Queens Special: Braga #1.
The book starts out with art by Roc Upchurch, which complements Weibe's writing with an in your face approach to the sarcastic and bloody script.  He beautifully captures the fun of the Rat Queens, while still capturing the Queens in exquisite detail that brings out the heart of the series.  There are some panels that get a little wonky.  These panels have problem with scale, and characters' faces are off, but they are few and far between, and easily overlooked because of the on the nose art the majority of the time. 

Towards the end of the second arc the art changes hands to Stejepan Sejic.  The change is obvious, but quality is on par with Upchurch.  The art is a bit less cartoony, and Sejic definitely makes the characters his own, but this is not a bad thing.  He stays true to what they represent, and after a few pages your pallet will adjust and along we go.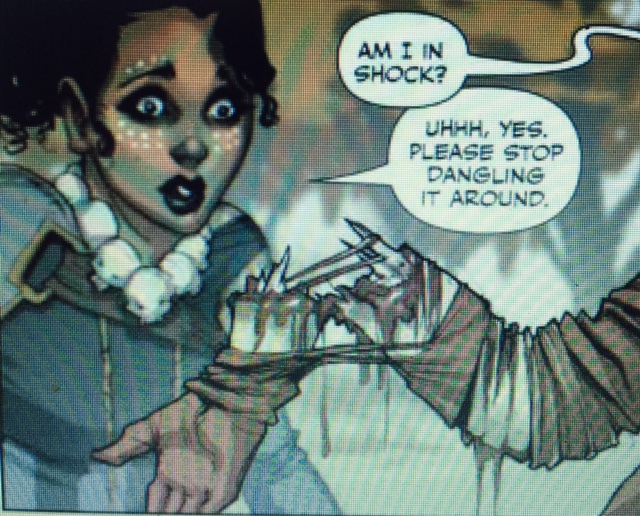 The story is what makes this series what it is.  Weibe does what you want with the first arc of a new series; introduce us to the characters and world, and move into the story as seamlessly as possible.  He does just that, and leaves the deeper character development and history of the characters for the second arc.  It works very well in this book, making this deluxe volume a great introduction to Rat Queens.  It gives you the introduction you need with a deeper exploration on the backend that you want. 
What is also great about this deluxe edition is that it includes Rat Queens Special: Braga #1.  This gives a back story to one of the side characters that we only get a taste of during the regular series.  This issue was really interesting.  It is a sidestep from the fast talking quip heavy Rat Queens, and solely focuses on Braga, the Orc friend of the Queens. 
It doesn't stray from the feel of the world, but does have an aesthetic all to its own.  Weibe pins this issue, and new artist to the Rat Queen's world, Tess Fowler, brings an old school medieval fantasy vibe that this world hasn't had before.  Gil Kane's Conan the Barbarian seems to be a strong influence in this issue, and it works unbelievably.  It is a lot of fun and carries over the heart of the regular Rat Queens series, but makes it its own thing.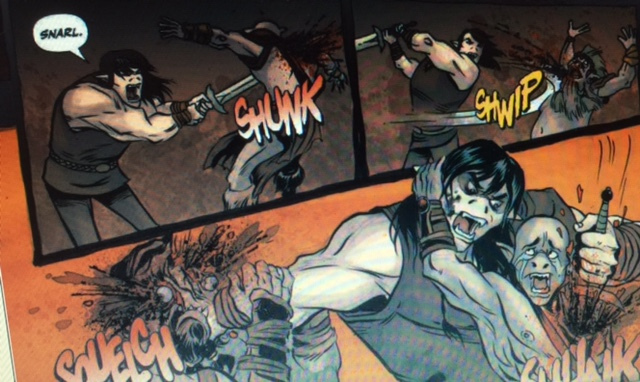 One of the great thing that this issue does, or really doesn't do, is address the giant elephant (or in this case Orc) in the room.  There is a major underlying theme to this story that has to do with sexual identity that is never mentioned.  I loved that this was never spoken to, and left alone to just exist in the story without it becoming an obvious attempt of acknowledgment only to say you acknowledged it.  It is masterful by Weibe to not do the easy thing and let a current social issue drive the story.  He let the story take priority, and let the social issue exist within it.  It gives the readers the respect of letting us understanding what is happening whether spoken or not, and respects the subject of sexual identity in the story, by letting it be normalized, not exploited.
Rat Queens Deluxe Hardcover Volume 1 is available now and retails for $39.99.  This is a great value, and makes a great Christmas gift.  This book is quality and will look great displayed on your book shelf.  This series is great and this book gives you the basics of what you need to get caught up on the series.  If you like comics, and don't mind very adult content, you need the Rat Queens, and this book in your life.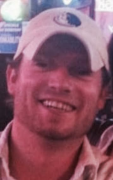 Jonathan Winchester is a writer from Dallas, TX where he lives with his wife Maddie and their annoying cat.  He believes Han was the lone shooter, that nothing looks better than a silver age comic in Mylar, and that there is no better feeling than walking into a dimly lit movie theater.
Twitter- @TexasWingnut