(Boom! Studios-2016)
Writer- Alex Paknadel
Art- Artyom Trakhanov
Turncoat is a new, self proclaimed "dark sci-fi" story, "following a guilt-ridden protagonist through a grisly quest for truth".
The world has been conquered by an alien race that has maintained superiority over the native Earthlings for 300 years.  Enter: The Resistance.  The resistance fighters efforts are rewarded, and the aliens known simply as, Management, head back to their home planet. 
The story is set two years after the Earth is taken back, and delves into the struggles of the reconstruction of a, once again, human controlled world. 
The story follows, Marta Gonzalez, a former Management enforcer that became a "turncoat", helping the resistance win Earth's freedom.  She is left to deal with adjusting to life, post-Management, as a private investigator thrown back into the politics of a split, but "free society".
Issue #1 of writer, Alex Paknadel (Arcadia) and artist, Artyom Trakhanov's (Undertow), Turncoat is the beginning creation of a rich and grandiose world that deals many different gears turning. 
The complexity of a futuristic New York City, which is where the story is set thus far, is overwhelming.  This makes sub-plots not easily digestible, which makes this a thought provoking read.  The thematics that are looked at, in just one issue, are enough to be intrigued into the next issue even if everything hasn't been laid out neatly.  But in this type of story, neat is not what you want.
Paknadel, does a good job of threading a wealth of depth into each character, and that translates well into starting to understand the dynamics of the society that is trying to be brought back together. 
300 years of tyranny is not something easily come back from.  The resistance and loyalists have to co-exist.  Paknadel uses this perfectly to establish a believable tension, that leaves this future based, sci-fi driven story, rooted in real emotions that stabilizes the reader in something tangible.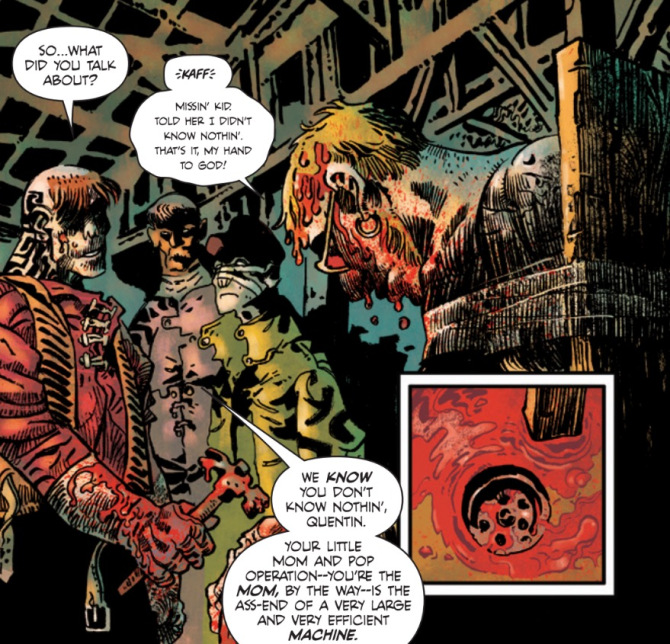 Trakhanov, keeps in step with Paknadel with a rough-edged raw art style that gives Turncoat the "dirty" tone this punk-rock future New York City needs. 
It takes the writing and explodes it onto the page.  The art has to be there in a sci-fi world building story.  If it isn't, you will be left with a cool idea that lands flat. 
It's quirk-heavy and off-beat, but is also detailed and structured enough so you don't feel left alone in someone's twisted dream.  Balance is the key: loony on a leash.
Overall, I really enjoyed Turncoat.  It is a big premise that seems to have worked so far.  I can't wait to find out what is in-store for these characters, and get deeper into this world's struggles and victories.  Turncoat #1 has created a mind-blowing world.  I'm ready to go exploring.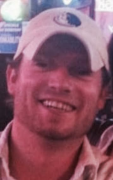 Jonathan Winchester is a writer from Dallas, TX where he lives with his wife Maddie and their annoying cat.  He believes Han was the lone shooter, that nothing looks better than a silver age comic in Mylar, and that there is no better feeling than walking into a dimly lit movie theater.
Twitter- @TexasWingnut