(IDW - 2017)
Writer: Joe Harris
Art: Greg Scott
Colors: Wes Dzioba
Letters: Chris Mowry
Cover: Menton 3
Special FBI Agent Fox Mulder unearths more clues in The X-Files #11 about the Cigarette Smoking Man's and the now defunct Syndicate's clandestine role during the Iran-Contra scandal. Mulder has been contacted by a man with links to his father's past, someone who miraculously survived an execution ordered by the Smoking Man, but it wasn't just an illegal arms deal that brought the CSM and Bill Mulder to Nicaragua in 1987.
Building on the success of the X-Files triumphant return in the Fox TV event series in 2016, Mulder and Scully's investigations into conspiracies, the paranormal, and uncanny extraterrestrial phenomena continues in this issue of the all-new ongoing X-Files comic book series from IDW Publishing, written by Joe Harris, with art by Greg Scott, and colors by Wes Dzioba, together with the participation of Chris Carter.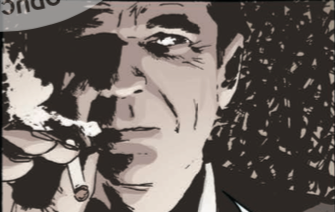 The X-Files #11 The Contrarians Part 2 (of 2) is a sublimely crafted issue by Joe Harris. From the opening flashback to 1987, in Nicaragua, we gain further insight into the full extent of the dark machinations, both professional and personal, that have defined the Cigarette Smoking Man's and Bill Mulder's dark association, which has ultimately brought them to this secret location at such a critical juncture in history. Meanwhile, in present day Washington, DC, Fox Mulder's investigation has inadvertently led to him being sought out by the same man who survived a firing squad back in Nicaragua in 1987. It's an encounter that brings Mulder closer to a secret from the past, one with strong ties to his father and the CSM that will bring him closer to the truth than ever before.
Punctuated by a heavy metal beat that seamlessly splices past and present for Mulder in more ways than one, The Contrarians Part 2 is a bold, grim, and powerful issue of the X-Files. Joe Harris's story skillfully emulates the same tone and style of The X-Files fourth season episode Musings of a Cigarette Smoking Man (written by Glen Morgan and James Wong) from 1996, which also explored the shadowy past of the TV series' archetypical villain and his part in key historical events and assassinations during his dark rise to power. This time in The X-Files #11 the backdrop is the Iran-Contra affair, as we discover how the Cigarette Smoking Man played a major role in shaping events, as well as his influence over President Regan, who also features in this issue - although to a lesser (yet far more poignant) degree than his appearance in The Contrarians Part 1 last issue.
The artwork by Greg Scott deftly integrates both eras in which the story unfolds. Page layout are clear and stylish, almost giving you the sense that you are yourself leafing through an X-File plucked straight from Mulder's filing cabinet, striking close-ups, sweeping panoramic flashbacks, and the neat use of perspective all effortlessly serve to immerse you in dark, intricate layers of the plot, and Scott's rendering of all the characters involved is also uncannily precise. The tension between Bill Mulder and the Cigarette Smoking Man in Nicaragua is almost palpable, with snide asides cutting the air like a knife, and CSM's vested interest in Fox Mulder's life and career already clearly evident.
The colors by Wes Dzioba blends tone and shade in remarkable ways, heightening the drama, whilst accentuating the extraterrestrial overtones to the max, and the gritty, washed out, newsreel style Dziba uses to embellish event in Nicaragua is utterly sublime.
Scully's investigation at the FBI Lab in Quantico into the package of metal fibers Mulder was given, yields some surprising results, setting in motion a chain of events that will lay old ghost to rest while a close encounter of the third kind unravels across history as Agent Mulder stumbles into something that will make him want to believe more than ever.
The Contrarians has been a great story from Joe Harris, Greg Scott, and Wes Dziob that exemplifies the distinct blend of fact, fiction, and the unexplained that always makes The X-Files so engrossing and thought provoking. The Truth is well and truly out there in The X-Files #11, so, if, like me, you're a big fan of the original X-Files TV series and enjoyed The X-Files 2016's special TV event series, then IDW's X-Files is the comic book series for you, and I'd certainly recommend it as there's plenty for new fans to enjoy here as well.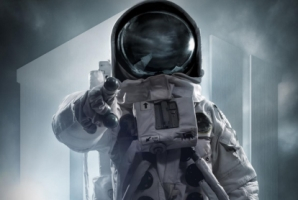 Paul Bowler is a self-Confessed Sci-Fi Geek, Doctor Who fan, and Zombie Disposal Expert. He likes movies, comic books, and all things PS3. He likes to write about his interests, would love to write a novel one day, and also enjoys chatting to the many people he has gotten to know on Twitter. When he's not busy being an Impossible Astronaut, he likes to take a break from his adventures in time and space to enjoy some of his favourite tv shows and movies, preferably with a nice cuppa tea & a sandwich! You can follow him on Twitter @paul_bowler, or find him at his website, Sci-Fi Jubilee.