(Boom! Studios 2016)
Written by Kyle Higgins
Illustrated by Hendry Prasetya
Colors by Matt Herms
Letters by Ed Dukeshire
Mighty Morphin Power Rangers is back, and the second issue is just as strong as the first, maybe even stronger. Jumping right in with its theme of "Who am I?" the comic starts off with Billy, the Blue Ranger, and Trini, the Yellow Ranger, working on the Dragon Zord.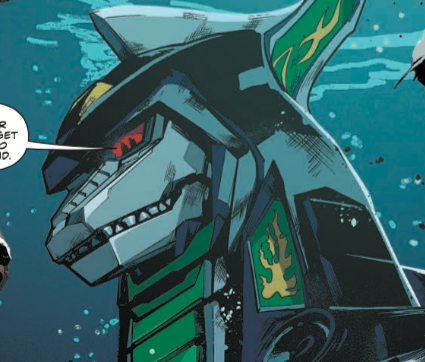 As they work, Billy is second-guessing his value to the rest of the team. What I like about this scene though, is it not only shows questioning yourself, but how others see you. As Billy questions himself and his value, Trini lets him know how voluble he is. When Billy compares his looks with that of Tommy, The Green Ranger, Trini replies with "Uh, news flash, you're no slouch either."  And when Billy questions his value to the team, Trini puts the doubts to an end saying, " You're the most amazing person I've ever met, Billy. You come up with answers to questions that most people don't even think to ask. The Power Rangers are better because of you." This scene is a perfect example of how we see ourselves vs. how others see us.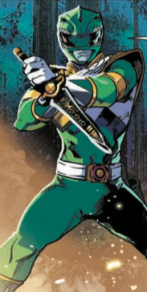 We also get to see a different type of self-questioning in Jason, the Red Ranger. Jason is a Martial Arts instructor, and loves it. He lets us know that it's a space he considers all his own. He has confidence in that. But almost as soon as that is revealed another instructor comes up and asks him about joint teaching with Tommy.  The look on Jason's face – void of all emotion – along with his stuttering answer of he'll think about it, lets us know his confidence has just been broken. And with that comes the self-questioning. It's a very relatable scene. I know personally there have been many times I felt like I had a handle on something just to be told I didn't.  And it sure does shake your confidence.  But what I really like about this scene is that it shows that even our leaders can question themselves and their value, just like anyone else.
Of course this wouldn't be Power Rangers without fighting, and even the fight scenes play into the self-questioning. Tommy questions why he couldn't fight alone and needed the team for back up as well as why his Zord won't listen to him. I love these scenes. As a martial artist myself, I know the confidence you are supposed to show when fighting, but the truth is, you never doubt yourself so much than when you are up against an opponent. And these scenes capture that. 
And just when you think the characters can't doubt themselves anymore, everything goes out with a bang.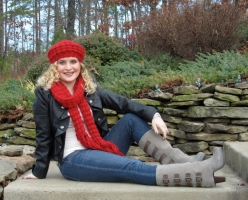 Ali is a creative writer with an emphasis on Sci-Fi/Fantasy and Comic Books. She first fell in love with superheroes when they were used to teach her to read. When not practicing at her dojo or out seeing the latest superhero movie with her friends, Ali can be found curled up on the couch with her dog and a good book.