The Untold
(Kickstarter)
Writer: Daniel Ferrand
Art: Johannes Vick
Horror is a hard genre to do right.  Many times the good is amazing, the bad is not worth the time spent creating it, and there isn't a whole lot in-between.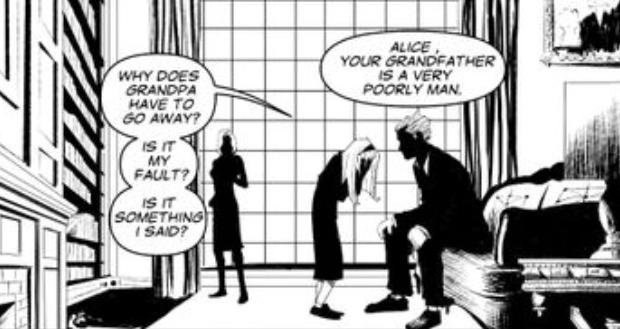 When Daniel Ferrand discovered the lack of quality horror being put out into the world he decided to take things into his own hands. With Ferrand at the keyboard and artist Johannes Vick creating the horrific images they created The Untold.

The Untold is a 28-page black and white psychological horror comic that truly brings a bite as mean as the bark. 
The story revolves around Alice, a girl hows beloved grandfather went missing.  After she discovers, after many years, that he had been sent to Long Croft Insane Asylum she is bound and determined to find him, and discover the reason he has been sent here.  What she doesn't realize is that Long Croft has many more secrets than she could have ever expected.  She is thrown in and out of reality as the asylum and the demonic forces within it attack not only her mind, but her past as well.

The Untold #1 is in its own fight for reality.  It is up to comic fans like you to take part in helping the creators of fantastic stories like The Untold get out into the world.
It's a cool premise with amazing art.
Go to Kickstarter now and help The Untold get made.  They have Kickstarter incentives including your own copy of issue 1, the opportunity to be a part of the story as a cameo character, original art, and my personal favorite…the handcrafted 14" Bespoke drinking horn.  Yes, a freaking drinking horn!
The campaign ends the morning of August 14, but don't wait around and miss the chance to donate and get a copy of The Untold #1.  Go donate now"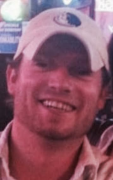 Jonathan Winchester is a writer from Dallas, TX where he lives with his wife Maddie and their annoying cat.  He believes Han was the lone shooter, that nothing looks better than a silver age comic in Mylar, and that there is no better feeling than walking into a dimly lit movie theater.
Twitter- @TexasWingnut