(Dynamite Entertainment 2016)
Writer: Corinna Bechko
Artist: Roberto Castro
Colors: Alex Guimaraes
Letters: Simon Bowland
Cover A: Alex Ross
Cover B Roberto Castro & Dinei Ribeiro of the Jungle #1
Review by Paul Bowler
Sheena Queen of the Jungle joins forces with Tarzan in Lords of the Jungle #1, the new six-part crossover series from Dynamite Entertainment, where the boundaries of space and time are broken to bring these two iconic protectors of the jungle together at last!
Tarzan has long been the guardian of his jungle home, but now his fight to protect all that he holds dear has taken him right to the heart of his enemy's territory in London. Meanwhile, a century later in the Amazon we find Sheena confronting deadly foes threatening sacred ground, but when uncanny forces transport her across time to 1930's Africa, her homeland is left unprotected. Can these two Lords of the Jungle overcome their differences and team-up against their common foes, or will the cultural clash and the decades which separate their worlds mean their destruction?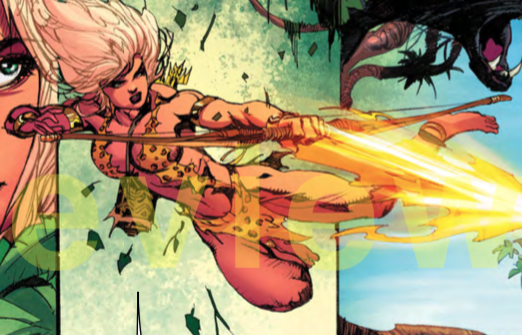 Lords of the Jungle #1 blasts through the jungle canopy and across the barriers of time itself as writer Corinna Bechko takes the seemingly implausible concept of Tarzan and Sheena joining forces and makes it a cohesive reality! From the frenetic opening set deep in the Amazon in the present day, the pace doesn't let up for a moment as Sheena launches an attack to prevent the desecration of an ancient place of power. But the delicate balance of this beautiful land teeters perilously on the brink of doom as her enemy's foul designs unfold, powerful forces are inadvertently unleashed, and soon Sheena finds herself swept away by the overwhelming tides of time. Corinna Bechko sets everything up with flair and style, along with some truly wonderful characterization as well., and it's clear from the outset this series is going to be something very special indeed.
Roberto Castro's artwork for this first issue is almost too impressive for words. The lush setting of the Amazon is beautifully realized on the page, making Sheena's fight against those who wish to plunder this land all the more heartrending, and when calamity strikes the devastation unleashed is breathtaking in its scope and scale.  Where Castro's art really excels though is during Sheena's bizarrely haunting voyage across time, as what has happened to her village, and her lands, are relayed in the mystical eddies of the whirlpool of time swirling around her as Sheena plummets though a vortex that sends her back to Africa in the 1930's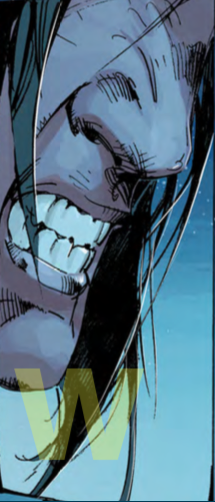 Unsure where she is, Sheena quickly makes a chance discovery and encounters the faithful friend of another, but there is danger here too, and Sheena is soon faced with another threat - who also wear the same sign as the foes she faced in her own time. Roberto Castro ensures this transition across time to a new local feels as seamless as possible. Sheena looks incredible throughout, and her acrobatic fighting style makes the action even more intense. The colors by Alex Guimares are also superb, with bright hues and tones dominating the jungle scenes, the fluidic, almost dream-like qualities of the time vortex are a particular highlight color wise, and when the scene shifts to the gloomy streets of London dark shadows and dusky blue shades match the shift towards a more ominous mood and setting as we finally catch our first glimpse of Tarzan.
Lords of the Jungle #1 is another fine example of the knack Dynamite Entertainment has of taking two iconic properties and brining them together with an entirely new concept. I must admit I had my doubts about this one, but the idea of teaming Sheena and Tarzan works incredibly well. Writer Corinna Bechko skillfully sets up the premise of the story, although the focus is primarily on Sheena for the majority of this first issue, which might leave Tarzan fans feeling a little short changed, but the fast pace of the story and the superb artwork by Roberto Castro ensures everything keeps on track. Featuring a stunning cover by Alex Ross, Lords of the Jungle #1 is a confident start to this new Dynamite series, there's certainly a lot of potential to explore here, and I look forward to seeing how everything develops over the course of this six-part series.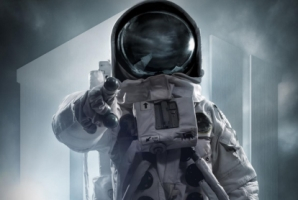 Paul Bowler is a self-Confessed Sci-Fi Geek, Doctor Who fan, and Zombie Disposal Expert. He likes movies, comic books, and all things PS3. He likes to write about his interests, would love to write a novel one day, and also enjoys chatting to the many people he has gotten to know on Twitter. When he's not busy being an Impossible Astronaut, he likes to take a break from his adventures in time and space to enjoy some of his favourite tv shows and movies, preferably with a nice cuppa tea & a sandwich! You can follow him on Twitter @paul_bowler, or find him at his website, Sci-Fi Jubilee.