By Shawn Warner
Well it's that time of the year again, the time when every red blooded comic book reader/ collector anywhere close to the Baltimore area starts to lose sleep, their thoughts obsessively stuck on the rows and rows of long boxes full of sequential art treasures that are soon to fill the Baltimore Convention Center. Yes my friends and fellow True Believers this is my favorite weekend of the year, it's like Christmas and birthday rolled into one three day comic book extravaganza. This will be my third year covering the event for the mighty B&B website, however 2015 marks my tenth Baltimore Comic Con, so I feel like my survival tips will serve you as well as they have served me as a veteran of the huge con.
First of all before you even put on your socks the morning of con you should have already prioritized your agenda. The best way I have found is to divide your time into specific intervals such as; getting signatures and sketches, shopping, panels and contests and for those who cannot sustain themselves on pure adrenaline alone, time to gobble down some convention center fare or even better hit your well stocked back pack for a granola bar and an energy drink. This will give you ample time to enjoy all that con has to offer and this is especially true if you are only going to be there for one day, I suggest getting a three day ticket however if this is not fit your financial or time budget certainly one day is better than none. Next study the guest list and though it would be great to meet and chat with every one of the amazingly talented creators who will be present, the fact is there are only so many hours in a day, so again prioritize; make a list of the creators you absolutely must meet and those with whom you would like to meet if time allows. This way you will be sure to get those signatures and possibly sketches you really want and still have time to shop for those elusive issues of Miracleman you've been scouring the universe to find. Remember different artists have different methods of excepting commission work (sketches) and greatly varying prices for their work, so get to them early, even try to contact them prior to the show to ensure your place in his or her drawing schedule.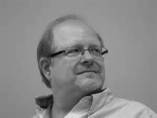 This year's guest list is just mind boggling; not only is it full of some of the best talent in the comic book industry such as legends like Mark Waid, Neal Adams, Mike Zeck, Bernie Wrightson, Jim Starlin, Darwyn Cooke, Mark Buckingham, Mike Grell, Klaus Janson, Bart Sears and Walter Simonson, there will also be some of the best creators working today like; David Finch, Justin Jordan, Charles Soule, Greg Pak, Francesco Francavilla, Frank Cho, Scott Snyder, Jimmy Palmiotti, Amanda Conner, Ben Templesmith, Peter Tomasi and James Tynion IV. This is not even close to a complete list of creators who will be at this year's con, in fact you can get the entire list as well as ticket information and anything else you need to know about the 2015 Baltimore Comic Con at the official website.

There will be a larger Hollywood presence than in years past at this year's event with boasts Agents of S.H.I.E.L.D. actor Edward James Olmos as well as Arrow cast members Katie Cassidy and Paul Blackthorne. Be sure to check the schedule, as some guests will not be at all three days of the con; take this into consideration when making up your itinerary.
Finally, when it comes to shopping have a very definitive list of issues you are looking for as well as those bigger key books that you will most likely find on the walls or somehow displayed. It is very easy to become overwhelmed by the sheer amount of merchandise available but, remember you can't buy it all, so again prioritize. Grab those books you find for a great price that you really want and skip those that you can pick up at your local comic shop for the same or better prices. Most of the dealers at the con will have websites or maybe brick and mortar establishments where you can try to procure those items that you just couldn't afford at the show. No one I know ever brings enough money; in fact I'm not sure that is even a possibility for me. I saved all year with the idea that I would have a certain amount to spend but I am positive I will leave the convention center Sunday night feeling like I missed out on more than I bought, however that feeling fades away very quickly once I get home and dive into my convention gems. The important thing is to have fun. There is going to be tons of t-shirts, toys and original art to be had so what is the magic word True Believers? Prioritize, yes that's right. If you do you will find that your convention purchases will reflect the best the show had to offer for you. My money always runs out well before I tire of digging through boxes and bins of comic books. One last piece of shopping advice is to bring a sturdy bag or if you plan on spending big perhaps a box on some sort of wheels like a small hand truck. These are quite a regular sight on the convention floor especially among those shoppers taking advantage of the multitude of dollar boxes.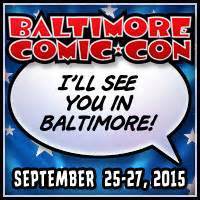 Well that's all the inside tips I can think of, so dress comfortably, unless of course you are a cosplayer, wear sensible shoes, again unless you are a cosplayer, and have at it. You will see and meet many other comic book fans as well as brilliant costume builders and cosplayers and at the end of the event you will have certainly made some new friends, maybe even some famous ones. Don't forget to follow all the events of Baltimore Comic Con 2015 here at Bag and Bored as I will be in attendance all three days and doing my best to bring you all the excitement. So if you see me in the trenches say hello and point me in the direction of the best deals. See you on the convention floor True Believers! Excelsior!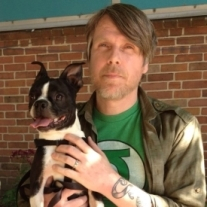 Shawn is an aspiring writer/ artist who has been reading, collecting and living comic books for over 30 years. He lives in Baltimore with his wife, their son, lots of cats, dogs and other various finned and furry friends.